As you know by now, our UVO flush plates are designed to work with Geberit Sigma cisterns only, but here's a look at some of the other cisterns Geberit offer.
Omega Range
The Omega range.
These are may look similar to Geberit Sigma range of products but are not compatible with our own UVO flush plates.
However, just like the other Sigma, Kappa and Delta ranges they come with a wall hung frame option or a concealed cistern option.
This range is available with the option to position the flush plate at the front or have it on the top.
Geberit offer their own range of Omega flush plates to fit this cistern
Low Height Concealed Cistern
An extremely popular cistern for back to wall toilets. The low height concealed cistern works on a pneumatic flush.
Additionally, this cistern can work from a minimum of only 780mm from floor offering a great option for low height installations.
Using air from bellows in the button to actuate the flush valve, there are no flush plates for this model, just the dual flush bellows (image above) and it is extremely popular for use in furniture units as below.
This is one of the best cisterns on the market.
The Kappa Range
The Kappa range of products is another mechanical actuation unlike the pneumatic cistern we just mentioned.
These are ideal if height is an issue for your installation as they come in heights of .82cm and .98cm , this is the height to the top of the cistern from the floor.
As with the Omega range, the Kappa range gives you an option to place the flush plate on the top or on the front of the cistern.
Delta Range
Finally ,we have the Delta range.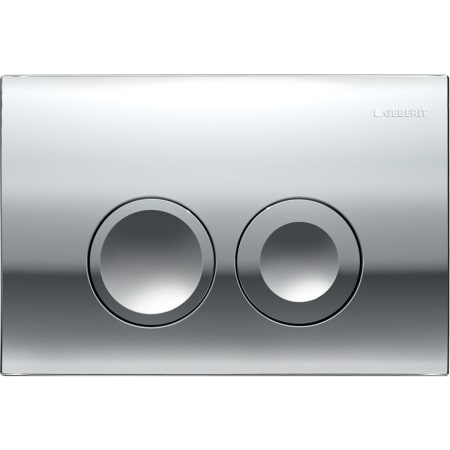 Another offering , this time in the Delta range of products.
The Delta range offers a wall hung and concealed cistern options with flush plate only at the front
Similar on first appearances to the Sigma, but not compatible with our UVO range of flush plates.