Bathroom design is an important aspect of any home renovation project. Not only is it a functional space, but it also has the potential to be a stylish and comfortable retreat. From small powder rooms to luxurious master baths, there are endless possibilities when it comes to bathroom design. In this blog post, we'll explore some tips and trends for creating a beautiful and functional bathroom.
Tip 1: Consider the Space
The first step in bathroom design is to consider the space you're working with. If you're designing a small bathroom, for example, you'll want to focus on maximizing storage and making the space feel larger than it is. You may also want to choose lighter colours and sleeker fixtures to create a more spacious feel.
If you're designing a larger bathroom, on the other hand, you may have more room to play with. You can incorporate more luxurious features, like a soaking tub or a double vanity. You may also want to experiment with bolder colours and patterns to add personality to the space.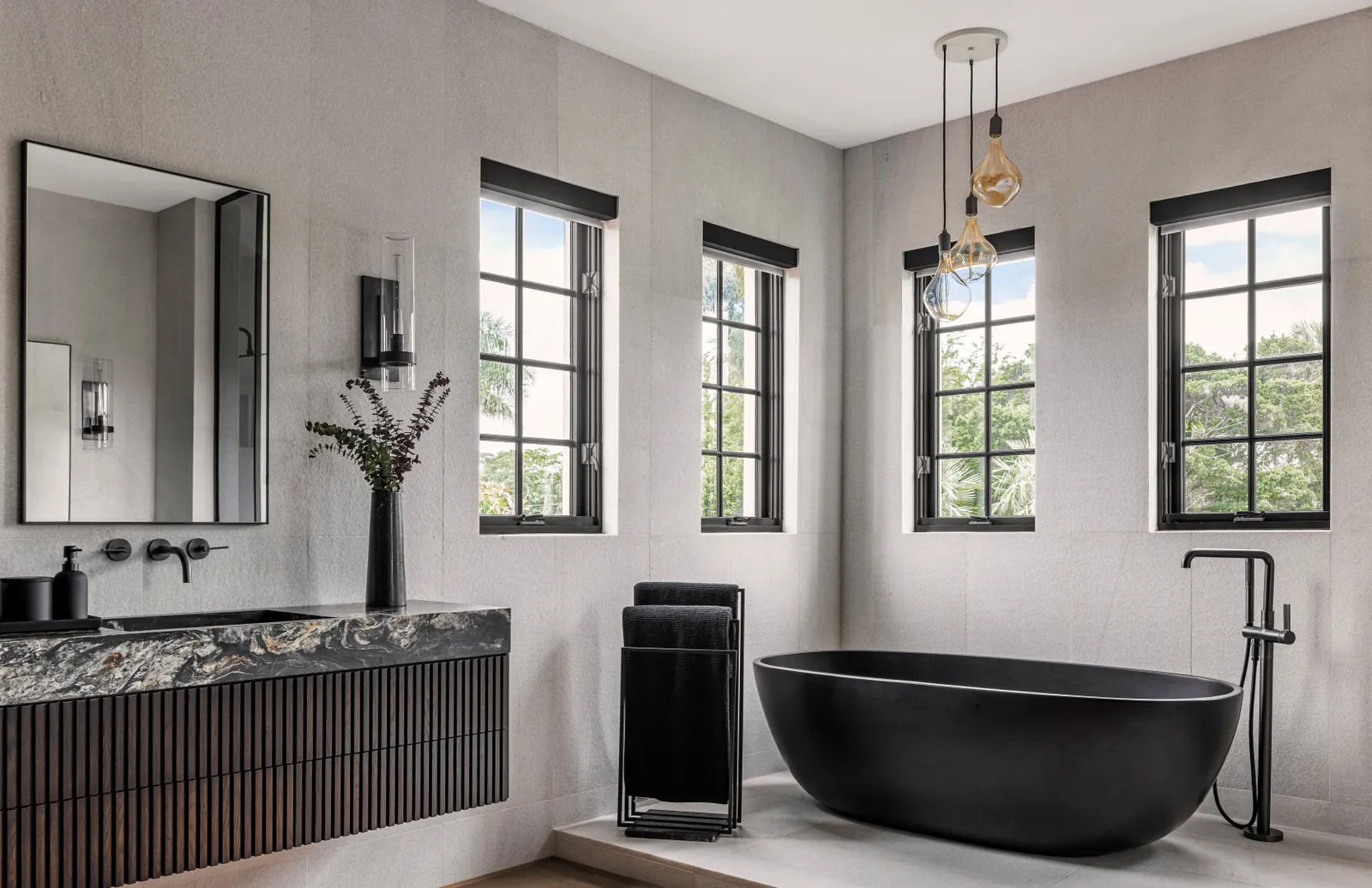 Tip 2: Choose the Right Fixtures
When it comes to bathroom fixtures, there are a few key pieces to consider: the toilet, sink, shower, brassware and bath . Each of these should be chosen with both function and style in mind. For example, a can save space a wall hung toilet can add a modern touch, while a freestanding tub can create a luxurious spa-like feel.
In addition to the main fixtures, you'll also want to consider accessories like faucets, towel bars, and lighting. These small touches can make a big impact on the overall design of the space.
Tip 3: Incorporate Storage
Bathrooms are often short on storage, but there are a few tricks you can use to maximize space. Consider adding a vanity with drawers or cabinets, or installing shelves or a medicine cabinet. You can also add storage in unexpected places, like over the toilet or behind the door.
Tip 4: Pay Attention to Lighting
Good lighting is essential in a bathroom, both for functionality and ambiance. You'll want to make sure there's enough light for tasks like applying makeup or shaving, but you'll also want to create a relaxing atmosphere for soaking in the tub. Consider adding a dimmer switch or installing multiple light sources, like overhead lighting and sconces.
Tip 5: Experiment with Tile
Tile is a versatile material and some of the new designs out there are beautiful and can add texture, colour, and pattern to a bathroom. You can use it on the walls, floors, or even in the shower. Consider using a bold pattern or a unique shape to make a statement, or choose a more classic look with subway tile or marble.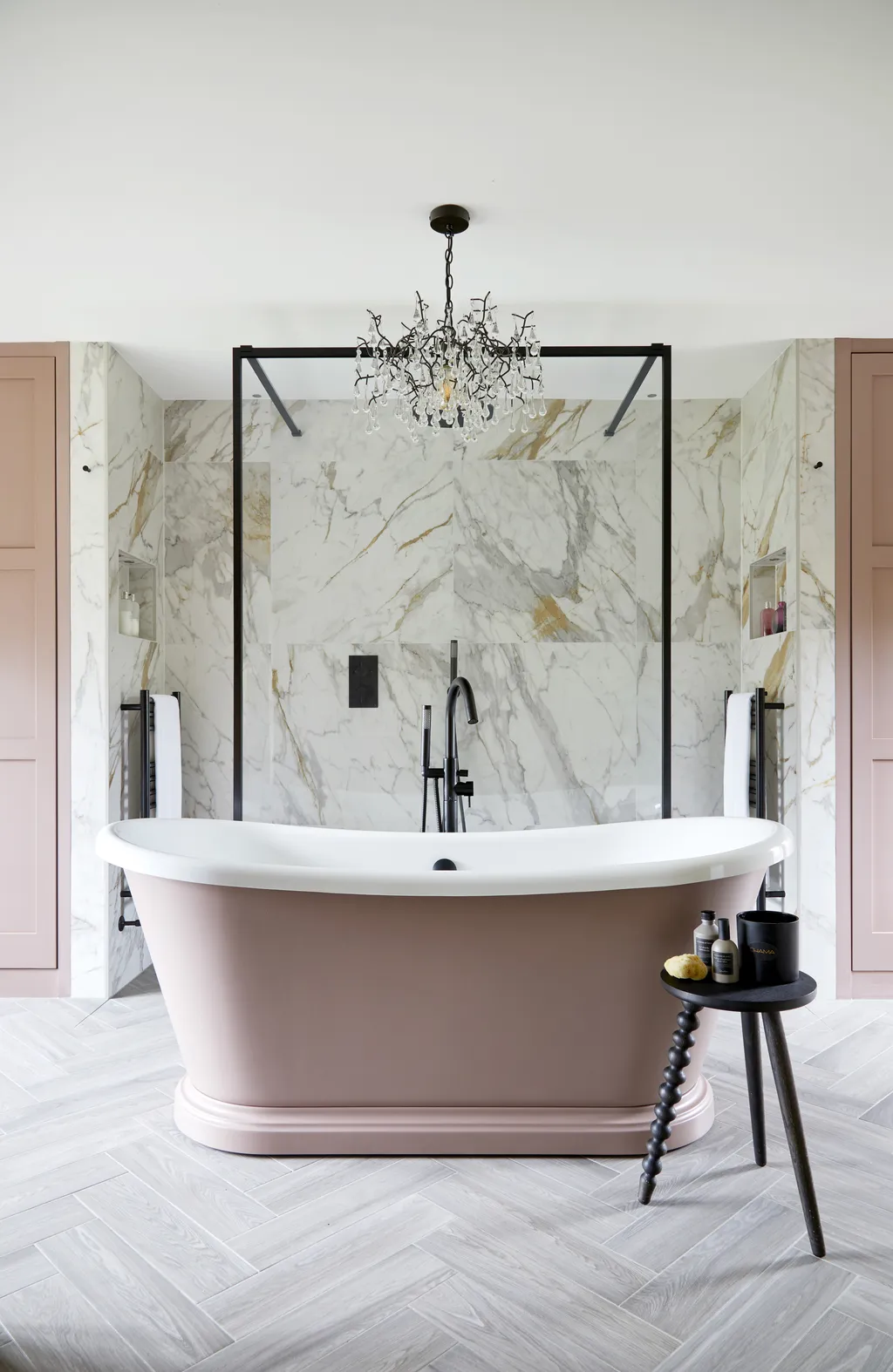 In terms of trends, there are a few styles that are particularly popular in bathroom design right now. These include:
Natural Materials: Using materials like wood, stone, and concrete can add a rustic, earthy feel to a bathroom.
Matte & Brushed Finishes: Matte and /or brushed finishes are a great way to add a modern touch to a bathroom, and they're also practical because they don't show fingerprints or water spots as easily as shiny finishes.
No Chrome : Other metals, such as Brass, Gold, Copper & Nickel and Stainless Steel are now available in almost every aspect of bathrooms from Brassware to baths & Shower enclosures.
Black and White: This classic colour scheme is timeless and versatile, and it can work in any style of bathroom.
Spa-like Features: People are increasingly looking to create a spa-like feel in their bathrooms, with features like steam showers, soaking tubs, and heated floors.
In conclusion, bathroom design is a fun and rewarding aspect of home renovation. By considering the space, choosing the right fixtures, incorporating storage, paying attention to lighting, and experimenting with tile, you can create a beautiful and functional bathroom that reflects your personal style. Whether you're going for a classic, modern, or rustic look, there are endless possibilities when it comes to bathroom design.